Campbells acted as Cayman Islands and British Virgin Islands legal counsel to Akeso, Inc. in connection with its approximately HK$2.58 billion (US$333 million) (and up to HK$2.97 billion (US$383 million) upon exercise of the over-allotment option) initial public offering and listing of its 763,133,176 shares (and up to 787,057,176 shares upon exercise of the over-allotment option) on the Main Board of the Hong Kong Stock Exchange. This is the biggest Hong Kong IPO this year. This IPO had locked up HK$166.5 billion of funds from retail investors, which was over-subscribed 639 times, setting the highest record amount under Hong Kong's listing regime for biotechnology firms under Chapter 18A of the Listing Rules.
O'Melveny & Myers and Commerce & Finance Law Offices acted as Hong Kong and PRC legal counsel, respectively, to Akeso, Inc. Davis Polk & Wardwell and Tian Yuan Law Firm acted as Hong Kong  and PRC legal counsel, respectively, to Morgan Stanley Asia Limited and J.P. Morgan Securities (Far East) Limited (being the joint sponsors), and the underwriters (including Morgan Stanley Asia Limited, J.P. Morgan Securities (Asia Pacific) Limited BOCOM International Securities Limited China International Capital Corporation Hong Kong Securities Limited BOCI Asia Limited CMB International Capital Limited China Merchants Securities (HK) Co., Limited).
Akeso, Inc. is a clinical-stage biopharmaceutical company committed to in-house discovery, development and commercialisation of first-in-class and best-in-class therapies. It is dedicated to addressing global unmet medical needs in oncology, immunology and other therapeutic areas. It has also  developed one of the richest and most diversified innovative antibody drug pipelines in China covering over 20 drug development programs, including 12 antibodies in clinical-stage development, six bi-specific antibodies (two at clinical stage), and four antibodies with investigational new drug approvals from the Food and Drug Administration of the United States. Since 2017, it has initiated 22 clinical trials for our innovative drug candidates.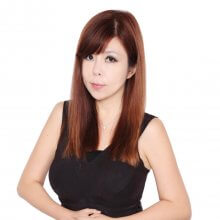 Jenny Nip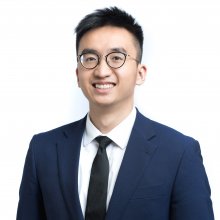 Ian Ng