At Campbells each Articled Clerk will be assigned a partner mentor and an associate mentor for each rotation, providing them with guidance and overseeing their development. They will also receive regular feedback from their mentors throughout the programme. We understand that by investing in the next generation we are also investing in our future leaders who will be a great asset to the Firm in years to come.
Seat Rotation
Articled Clerks are expected to complete four "seats" in different practice areas with each rotation being three to six months in duration. The successful candidate will be expected to complete a minimum of one corporate and one litigation focused rotation.
Mentoring
During each seat, the articling clerk is assigned a mentor or principal whose role it is to ensure that the articling clerk receives relevant work experience. The mentor will ensure that the successful articling clerk will receive ongoing feedback on their work. There are also regularly scheduled meetings with the articling clerk to discuss their professional development and provide an opportunity for them to give feedback.
The following requirements apply:
Applicants must be enrolled in, or already have passed, the Professional Practice Course (or equivalent); and
Applicants must have a minimum of 2:1 law degree or equivalent, although extenuating circumstances will be taken into account.
How To Apply
Please submit the following with your application:
Resume;
Cover letter supporting the application;
ID (Passport or DL);
Proof of eligibility – Caymanian or Caymanian Status holder;
Full academic transcripts; and
Minimum of two contactable references.
Please submit completed applications to articles@campbellslegal.com.
Timeline
We are currently accepting applications for our September 2023 opening in our Cayman Islands office.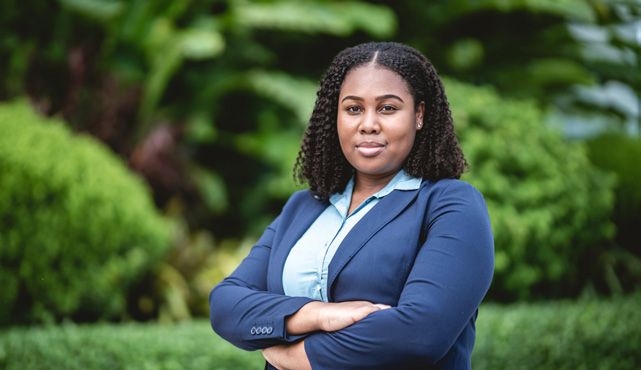 "My experience at Campbells has been remarkable, and the exposure and knowledge that I have gained to date has been invaluable. I appreciate the opportunity to work amongst some of the leading lawyers in the Cayman Islands, and gaining valuable insight into different aspects of the legal industry as I progress through my rotations."
Shawnalee Henry