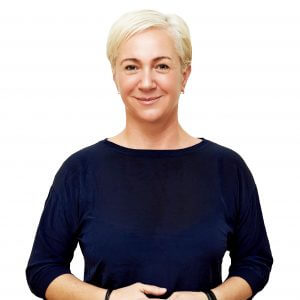 Marianne is a partner in our corporate, investment funds and finance practice and heads up the Corporate Department in the Hong Kong office. Marianne's practice covers all aspects of the structure and operation of investment funds and alternative investment products (including innovative hybrid and crossover funds) investing in a diverse range of assets. She acts for a broad cross-section of clients including well-known private equity houses on a multitude of corporate down-stream transactions.
Marianne routinely advises on complex corporate and finance transactions including joint ventures, shareholders' arrangements, take-overs, mergers and acquisitions, IPOs, group reorganisations and corporate restructurings, corporate note/bond offerings and lending and security transactions with a British Virgin Islands or Cayman element.
 She is "meticulous", "astute" and "exceptionally smart".
– Who's Who Legal
Marianne has a strong background in the field of market regulation and enforcement, having worked as a senior lawyer in the Enforcement Directorates at the UK Financial Services Authority and the Australian Securities and Investments Commission.
Marianne was admitted as a legal practitioner in the British Virgin Islands in 2007 and joined Campbells in 2016. Marianne served as a Major in the Australian Army Legal Corps.
Areas of Practice and Expertise
Investment funds
Corporate/finance
Mergers and acquisition
Capital markets and securitisation transactions
 Qualifications and Admissions
BEc, Australian National University, Australia, 1992
LLB, Australian National University, Australia 1995
Graduate Certificate in Legal Practice, University of South Australia, Australia, 1996
LLM, University of New South Wales, Australia, 2003
Solicitor in South Australia, Australia, 1999 (non-practising)
Solicitor in Queensland, Australia, 1997 (non-practising)
Solicitor of the Supreme Court (England & Wales), 2007 (non-practising)
Solicitor of the Eastern Caribbean Supreme Court (British Virgin Islands), 2007
Prior Career History
Prior Career History
BVI, Walkers, Partner (Head of BVI Funds Practice)
BVI, Conyers Dill & Pearman
London, KWM (formerly SJ Berwin)
London, Financial Services Authority UK
Australian Securities and Investment Commission
Australian Defence Force