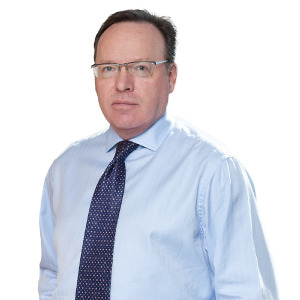 J. Ross McDonough
QC
Consultant
Ross frequently acts in complex international insolvencies, restructurings and security enforcements and is regularly retained by local and overseas insolvency professionals, directors, fund administrators, auditors, creditors and investors in connection with all aspects of the restructuring and winding up of companies, investment funds, limited partnerships, SIV's and structured finance entities.
Sources say: "he knows the law extremely well, is very practical in his suggestions and is very efficient in trials."
– Chambers and Partners
He has specific experience of coordinating cross-border appointments and obtaining recognition and assistance for insolvency professionals appointed by foreign courts. Having practiced continuously in the Cayman Islands from 1994 to 2015, Ross is one of the most experienced litigators at the Cayman bar and has acted in more than 40 reported cases. He is also regularly engaged to give expert evidence on issues of Cayman Islands law in proceedings before foreign courts. He was admitted in the British Virgin Islands in 2009 and in 2015, Ross was registered as a foreign lawyer in Hong Kong.  Ross relocated back to Cayman in February of 2018.
Qualifications and admissions:
L.L.B and Diploma in Legal Practice, University of Glasgow
Solicitor in Scotland, 1986 (non practising)
Solicitor of the Supreme Court (England & Wales), 1989 (non-practising)
Attorney at Law Cayman Islands, 1994
Solicitor British Virgin Islands, 2009
Registered Foreign Lawyer Hong Kong, 2015
Prior career history:
City of London – Wilde Sapte, 1992 -1994
Areas of practice and expertise:
Ross specialises in all forms of commercial litigation including; asset tracing claims, confidentiality matters, liquidations and receiverships, mutual fund and trust litigation and enforcement of foreign judgments. Ross has appeared as lead Counsel in numerous reported cases before the Grand Court, Court of Appeal and Privy Council and has also been instructed as an expert witness in Cayman Law in a number of proceedings before courts in other jurisdictions.
Recognition and awards:
In the Chambers Asia Guide 2016, Ross is ranked Band 1 for Offshore: Dispute Resolution
In the Chambers Global 2015, Ross is ranked Band 1 for Dispute Resolution and is described as "tactically perfect, and his advocacy is perfectly presented and persuasive."
In previous issues of The Chambers Guide Ross has been described as taking on a broad range of work, including trusts disputes, insolvency and asset tracing. Peers recommend him as "a perennial favourite on the island – he is good at fighting for his clients and is a safe pair of hands with a wealth of experience." Another quote adds that Ross has a "wealth of experience" across a broad range of areas, including insolvency, asset tracing, and mutual funds and trusts litigation, has earned him a reputation as "an excellent litigator." Rivals compliment him as "able to take on anything that is thrown at him.". He is billed as "a great technician who is rigorous but also practical – he doesn't impose unrealistic solutions on complex cases." Ross is ranked for general litigation and trust litigation.
Legal 500, 2014 reports that Ross is "knowledgeable, responsive and efficient."
Lawyer of the Year 2013 – Recovery & Insolvency Specialists' Association Cayman
Ross is listed in the Expert Guides published by the International Financial Law Review as an expert in the area of Insolvency and Restructuring and in the International Who's Who of Insolvency & Restructuring Lawyers.
Ross McDonough: CV/Reported Cases