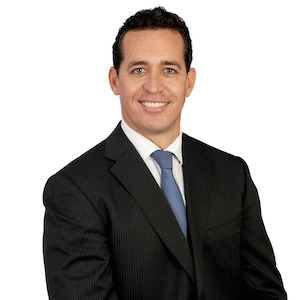 Callum McNeil
Partner, BVI
Callum is a highly experienced Commercial Litigator who has developed particular expertise in contentious funds and cross border insolvency matters. Qualified in four jurisdictions, he has spent the last ten years working offshore in the Channel Islands, the Cayman Islands and most recently the British Virgin Islands, where he resides. Prior to this he gained five years' home jurisdiction experience in Australia where he also handled a broad range of commercial litigation and insolvency work, regularly appearing before the Queensland Supreme Court and the Federal Court of Australia.
Clients praise Callum McNeil's advocacy skills, noting: "He balances forcefulness with practicality, and he's not afraid to critically assess a position and offer adjustments to it; he will stick up for his positions."
– Chambers and Partners
Callum arrived in the BVI in February 2012, shortly following the establishment of Campbells' BVI office, and quickly established himself at the BVI bar. Callum receives regular instructions from investors in insolvent hedge funds, liquidators, general commercial litigation disputes and conflict referrals from other BVI law firms.
Callum has experience across the contentious sector including insolvency & restructuring, investment fund disputes, corporate disputes, commercial dispute resolution, banking litigation, trust litigation, fraud litigation, asset tracing, negligence claims and arbitration & mediation. His particular expertise is investment fund disputes, shareholder disputes and insolvency. In addition, Callum has successfully brought urgent injunction applications before the courts of Australia, Guernsey, the Cayman Islands and the BVI.
Qualifications and admissions:
2012 – Admitted as a Solicitor-Advocate of the Eastern Caribbean Supreme Court (British Virgin Islands)
2012 – Solicitor-Advocate in England & Wales (not practising)
2011 – Solicitor in England & Wales (not practising)
2008 – Attorney of the Grand Court of the Cayman Islands
2005 – Master of Laws, Queensland University of Technology
2002 – Solicitor of the High Court of Australia (not practising)
2001 – Solicitor of the Supreme Court of Queensland (not practising)
2001 – Bachelor of Laws, Queensland University of Technology
Prior career history:
AO Hall, Guernsey
Appleby, Cayman Islands
Areas of practice and expertise:
Insolvency and Restructuring
Investment Fund Disputes
Corporate Disputes
Commercial Dispute Resolution
Banking Litigation
Trust Litigation
Fraud Litigation
Asset Tracing
Negligence Claims
Arbitration and Mediation
Highlights include:
In re OAS Finance Limited – advising the company, its affiliates and its parent (OAS S.A.) in its multibillion dollar cross-border restructuring in 2015, which involved debtor in possession proceedings in Brazil, Chapter 15 proceedings in the US (SDNY) and provisional liquidation proceedings in BVI
In re Mount Capital Fund Ltd (In Liquidation) (value confidential) – Acting for 90% of the redemption creditor class of stakeholders before the BVI Commercial Court.
Acting for the offshore liquidators of Bear Stearns High-Grade Structured Credit Strategies Feeder Funds (value $1 billion).
In re Arcapita Investment Holdings Limited – advising the provisional Liquidators of Arcapita in respect of the $1.2bn restructuring of the company and its parent, Arcapita Bank B.S.C. (c), a Shari'ah compliant Bahrain based investment bank.
Advising in the BCCI, Carlyle Capital Corporation (value GBP1 billion) and Bancredit liquidations and acting for the receivers of Lansbanki (value GBP15 million) and Wextrust Capital (value $30 million).
Counsel to the Fund In Re Matador Investments Limited (value $30 million) a leading Cayman Islands case regarding suspension of shareholder redemptions in Cayman Islands mutual funds; Counsel in BTU v Hayat (value $100 million). First attorney in Cayman to obtain quia timet injunction for director's future defence costs.
Acting for Rothschild in Rothschild Trust Guernsey Limited v Pateras (value GBP 10 million); first case in which the Royal Court of Guernsey made orders resisting forced heirship under foreign laws.
In re Future Media Architects (value $120 million) – Successfully making an urgent application to BVI court to appoint receivers over company assets to protect and preserve them until final adjudication of unfair prejudice claims.
Featherwood Trading Limited v. Fraunteld Management Limited BVIHCVAP2012/0020 -July 2013 (value $15 million). Acting for appellant in dispute between Russian stakeholders in relation to investment monies. This was the first matter to conclusively determine the law of the Virgin Islands in relation to unjust enrichment and failure of the basis of the transaction.
Cable and Wireless (BVI) Limited v. The Telecommunications Regulatory Commission BVIHCV 2012/0179 – Acting for the Applicant in two Judicial Review proceedings regarding certain findings made by the regulator.
Recommendations:
The 'hugely commercial' Callum McNeil, who has developed particular expertise in contentious funds and cross-border insolvency matters, 'speaks in plain language and is to the point'. – Legal 500
Several peers cite Callum McNeil of Campbells as "a preferred choice for conflict of interest referrals. His broad experience encompasses banking, trusts and investment funds litigation, in addition to asset tracing and complex insolvency proceedings." – Chambers and Partners
Campbells 'demonstrates a sophisticated understanding of not only BVI insolvency law but also sensitivity as to how BVI strategies fit within a larger global strategy'. – Legal 500
"Callum proved himself to be a very personable individual providing good quality advice on a timely basis. Top qualities: Good Value, Personable, High Integrity." – Mark Longbottom, liquidator of Bear Stearns High-Grade Structured Credit Strategies Feeder Funds
Associations and Clubs:
BVI Bar Association
Recovery & Insolvency Specialists Association (RISA), BVI